Industrial secret – case no. 2
Developer A is an employee of the company X for two years. Together with other employees he develops a new software program. The contract of employment states, that A is obliged to keep company information secret. Company X, as an employer, is entitled to exercise all copyrights such as patent rights and industrial property rights to all new software. A is not authorized to use developed software for any other, especially private purpose. Meanwhile company Y develops a similar software program. For a high remuneration A systematically informs company Y about latest progress of development of the software program. As a consequence company Y is able to offer a new software program before X.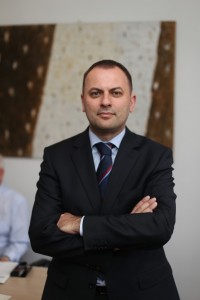 The answer is given by:
Wojciech Rocławski
Rechtsanwalt & Radca Prawny
w.roclawski@rgw.com.pl
Claims of X:
Civil liability à Y commits an act of unfair competition, which has a significant effect on the interests of the company X.
Claim of damages à According to § 9 sentence 1 UWG Y has to compensate the damages caused to X while acting deliberately or through negligence. The claim of damages is assessed in accordance with the same legal rules as in general civil law (cf. 249ff. German civil code). A prerequisite of liability for damages are: unlawful activity, fault and damage caused by such activity.
Criminal liabilityà According to § 17 section 1 UWG, X is facing imprisonment for up to three years.
According to § 17 section 2 no. 2 UWG can be liable to prosecution for disclosing secrets of company X. It is of note, that company Y was acting in order to gain a material benefit, which can be classified as a more serious perpetration according to § 17 section 4 nr 1 UWG. Person responsible for such perpetration is facing imprisonment for up to five years or a fine.