Overview:
French competition law is based on article 1382 of the civil code, which only contains a broad regime; in addition, a vast amount of unsettled case law exists. Broadly speaking, several acts of unfair competition are prohibited by courts on this case law basis, such as counterfeiting and the concept of parasitism. Under later concept, only if the parasitism creates a risk of confusion, it is however punishable.
In the practical case discussed below, the difficulty of demonstrating sufficient proof that a risk of confusion was indeed established, led to the rejection of a claim that seemed solid at first sight. In addition, the insolvency of the company which allegedly practiced the unfair competition, increased the difficulty to obtain compensation.
The case:
Company A concludes a distribution agreement for a fixed term with firm B, which stipulates that the distributor shall not be concerned or interested, either directly or indirectly, in the manufacturing or distribution of any competing products without express prior written authorization from company A.
After a series of lack of payment by company B, company A terminates the Distribution Agreement in accordance with its termination clause. Company A later discovered that firm B was distributing and promoting the following competing products under the name [Part of the name of company A + "Display"]
Company B also sends advertisements via email promoting products sold under the name "[part of the name of company A]" and using the address marketing@[ Part of the name of company A]display.fr it also uses letterheads with the "[Part of the name of company A] – Expo" label. In each case, these names are written in red letters on a red background, the red color being one of company A's trademark's characteristics.
The answer was given by: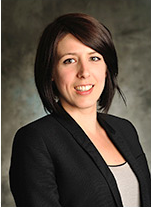 Joanne Glevarec (LL.M)
and Stefan Feuchtinger (LL.M)
from Ziegenfeuter Gaetjens Saber
Claims:
On the trademark counterfeiting
The Court was asked to recognize
the trademark counterfeiting by company B (domain name and catalogue)
the illegal use of the plaintiff's trademark by its former Distributor
On parasitism and unfair competition
The court was asked to recognize the claims of parasitism and unfair competition based on Article 1382 Code civil in combination with jurisprudence in a similar case (High Court of Nanterre, March 20th 2000, RJDA, 11.00, n°1058), in which the judges deduced the existence of parasitism and unfair competition.
Finding of the court:
The Court noticed that it could not pronounce a condemnation against company B, which is no longer existent, and that the new company C (which was created thereafter) had largely stopped the acts of parasitism and counterfeiting.
As for the new company C, the judges considered that the written elements reported against it were not sufficiently convincing in order to qualify as "willingness to mislead"
Positive aspects for the plaintiff
whereas the name of the property was used abusively, it was possible to recover it for the benefit of the company A